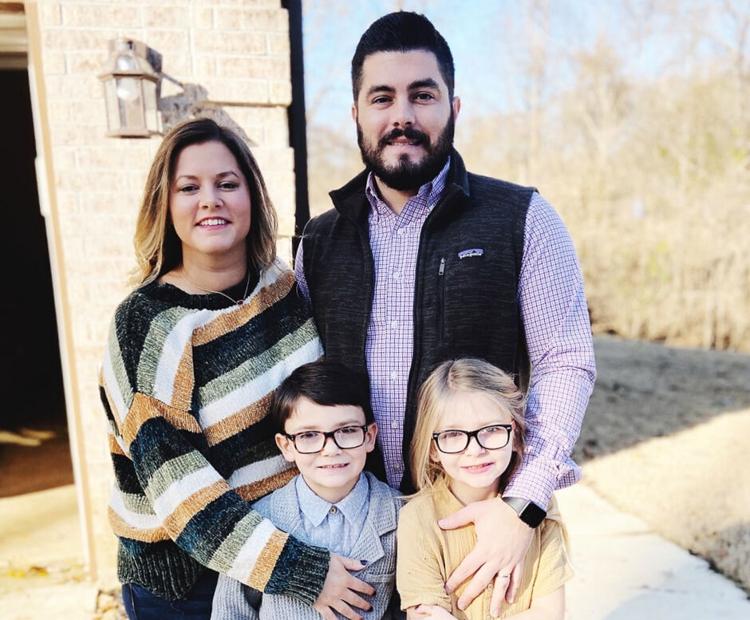 After two local families competed to win funding for their adoptions, one family won second place and was awarded one quarter of their adoption fees. 
Fund The Nations, an organization that helps people raise money through T-shirt sales, celebrates National Adoption Month each November by sponsoring a family and helping them fund their adoption. Though this is a national competition and Fund the Nations is based in Southaven, two DeSoto County families — the Bartolottas and McClures — were selected among the 10 finalists.
The McClure family — who came in second behind a family from Texas — will have a fourth of their adoption paid for by Fund the Nations. 
The fundraiser allowed finalists to submit videos telling their adoption story. In order to receive votes, friends and family purchased T-shirts through the campaign. The family with the most votes at the end of the campaign — which ended Nov. 19 at midnight — received $30,000 to cover adoption costs. 
Kristen and Ethan McClure began their adoption journey a few years ago after fostering and adopting their two children, who were 5 and 6 at the time. 
Through their church, they were guided through the fostering process and met Bree and Dak. After fostering the two, they completed their adoption about a year ago.
After adopting their daughter Bree and son Dak, the couple originally thought their family was complete with the four of them. 
"Earlier this year, God just laid it on our hearts that we had more room in our family," Kristen said in their campaign video. "He led us to the country of Colombia."
Kristen works as a hospice nurse, and Ethan works as a teacher. International adoption is expensive, Kristen said, and winning the fundraising competition would help support the family with that.