Coverage of the coronavirus pandemic is vital, but those working to combat the virus each day are sometimes lost in the frenzy. In this weekly series, Behind The Front Lines, we meet the people working diligently through the pandemic. 
When Amberlee Palmer joined the Methodist Olive Branch staff in 2015, she had no idea that it would be the place she would find a family — or even find love. She learned quickly that the hospital would bring her much more than just a job.
While she was in school, Amberlee knew she was interested in science. She wasn't sure about what she wanted to do with her science degree, and it wasn't until she was pregnant with her first son that she became curious about ultrasounds and radiology. 
"I thought it was so fascinating how you could tell what was going on," she said. "It just blew my mind." She soon joined the radiology department as an ultrasound technician. 
For Amberlee, no two days are the same. That's what she loves about her job.
Some days, she said she only sees patients who are pregnant. Other days, she is searching for blood clots, examining abdomens or even seeing COVID-19 patients. 
She recalled a recent patient she had who was going through a miscarriage. The patient was sent to get an ultrasound to confirm the loss of the baby, and Amberlee could sense her distress.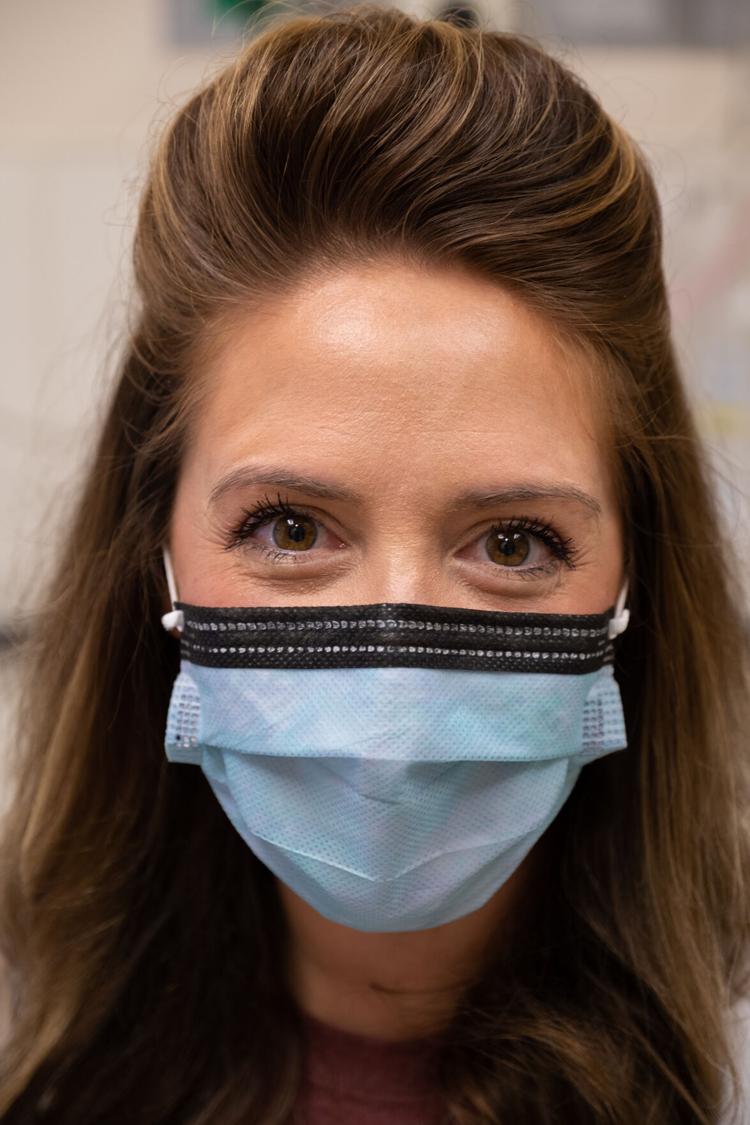 "I can relate with her in that aspect," said Amberlee, who personally knows the pain of a  miscarriage. "We do get a lot of patients who are already stressed before they come in." 
In radiology, the techs are supposed to run the tests and pass their analysis along to the doctor or nurse so it can be explained to the patient. She said that as a tech, she does not discuss her findings with her patients. 
"We're not allowed to say much," she said. "But I showed her (the screen) and explained what I was seeing."
Amberlee could confirm that the woman was having a miscarriage.
"Nothing else matters at that point," she said. 
Although this was in the middle of the COVID-19 pandemic, she asked her patient if she could hug her. 
Not only does Amberlee feel connected to her patients, but she feels like the hospital is like a home to her. She compared her coworkers in the small hospital to her friends from grade school, how everyone knows each other so personally.
On her way to the ultrasound room, her camaraderie with her coworkers is obvious, as she smiles warmly through her mask at each person she passes and strikes up a couple of conversations. 
It did not take long for her to feel at home at the hospital, as almost a month into her new job, she was already getting set up on a date. Her coworkers pointed her toward Tim, the emergency department technician. 
"At the time, we were just flirting with each other," she said. After the first date, Amberlee thought he was too shy for her extroverted personality. "My mom made me give him another chance."
The two got married in 2017. 
When her grandfather fell ill and became a patient at Methodist Olive Branch, Amberlee said she felt so lucky to have Tim and her colleagues nearby to support her. "I was just thankful I had Tim with me," she said. 
"We all, literally, are like family," Amberlee said. "God really had his hands on my life when it came to this."